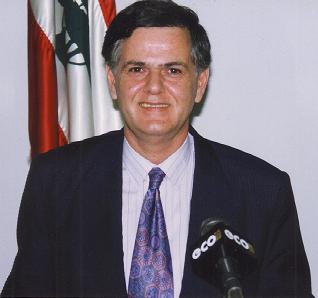 Baghdassarian KAROUN DAIRIES International Companies
Mediterranean Specialty Cheeses Variety Dairy Products Worldwide
Grown in the Baghdassarian family Mediterranean cheese and specialty dairy foods business, Mr. Ara Baghdassarian had both European and American advanced professional education.
Ara speaks six languages and enjoys reading, news, politics, economics, finance, international development, foreign language and culture.
Mr. Ara Baghdassarian had numerous official, professional, charity and community responsibilities:

Member of the Board of Directors of the Industrial Research Institute (IRI)
Treasurer and President of the Strategies, Planning and Scientific Research
Commission of the Syndicate of the Lebanese Food Industries(SLFI)
Member of the Lebanese Higher Council of Agro-Industries
Member of the Lebanese-Syrian Commission of Food Production
Vice President of the Vocational and Technical School for Food Industries
*Not related to Karoun Dairies, Inc. of California, USA incorporated under the KAROUN DAIRIES business name and using the KAROUN trademark without the consent of our international group.
Copyright © KAROUN DAIRIES INC. 2OO8-2011 All Rights Reserved
4AB Consulting